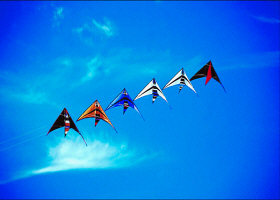 People who liked our service so much they wanted to tell others about it.
Feedback provides a tailored, flexible and very powerful learning opportunity for delegates. My experience of using this 360 system in management development programmes has been very positive - and the potential benefits to delegates and their organizations is enormous.
Rosanne Bernard, Flame Consulting
This 360 degree feedback tool is simple,effective and pivotal as a development tool.It's simple on-line facility is user friendly and it's results provide a platform for profound personal change for the recipient. It's flexibility allows it to be used for coaching,training and performance management. I wouldn't hesitate to recommend it to consultants and business's who are serious about the development of their people.
Jill Savage - Osmosis Development
It was very productive to me! Thank you again for your constructive contribution and hinting on potential improvements or issues. I will think about this (esp. when cycling..) and get it processed.
Torsten